Hi guys! I'm back again today,
and letting you know, that I've got a few journal/diaries back in stock,
over in my store
... I've only got a few diaries, so, once stocks are gone, I'm not sure when I'll get them back!
I have a card to share today!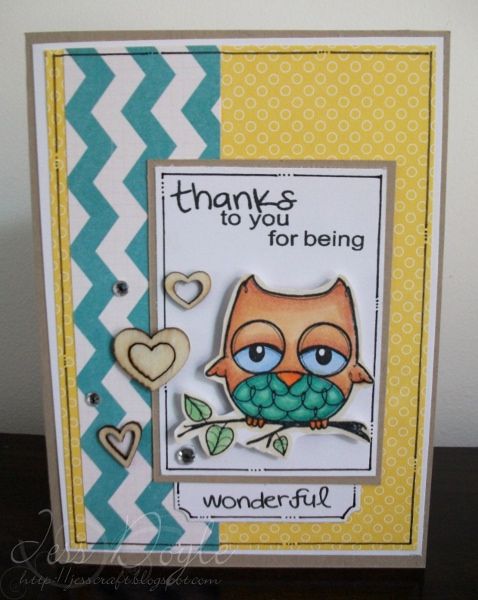 This little owl (the Greeting Farm) has been coloured, on my desk for a couple of days, he was originally going to go on to a new baby card, but I couldn't make it work... So, he sat there, looking at me... I fussy cut him out, attached him to a white base, with "Thanks to you, for being" stamped on it (Some Odd Girl) I then grabbed some patterned papers, both from Echo Park, and trimmed them down. I added my usual doodling, and some rhinestones, as well as some wood hearts, from Freckled Fawn.
Here is the close up