Hi guys! I did mention I'd been scrapbooking, I can share one layout now, the other you have to wait for, as it's a DT page!
I have a bunch of photos printed, ready to scrapbook, with a few still in my phone... I am loving instagram and my pics recently, so a lot of my photos are coming from there...
Here is the first page I have to share -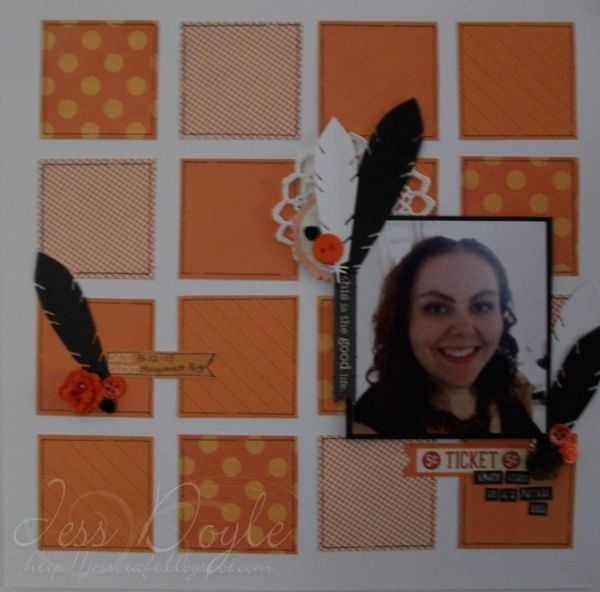 I started by going through my 6x6 patterned papers, and selecting four different patterned orange ones, three are from Echo Park, the other is from Lawn Fawn. I then trimmed them down to 6cm squares and doodled around the outside of them all. I attached them to a white card stock ase, and then attached my photo.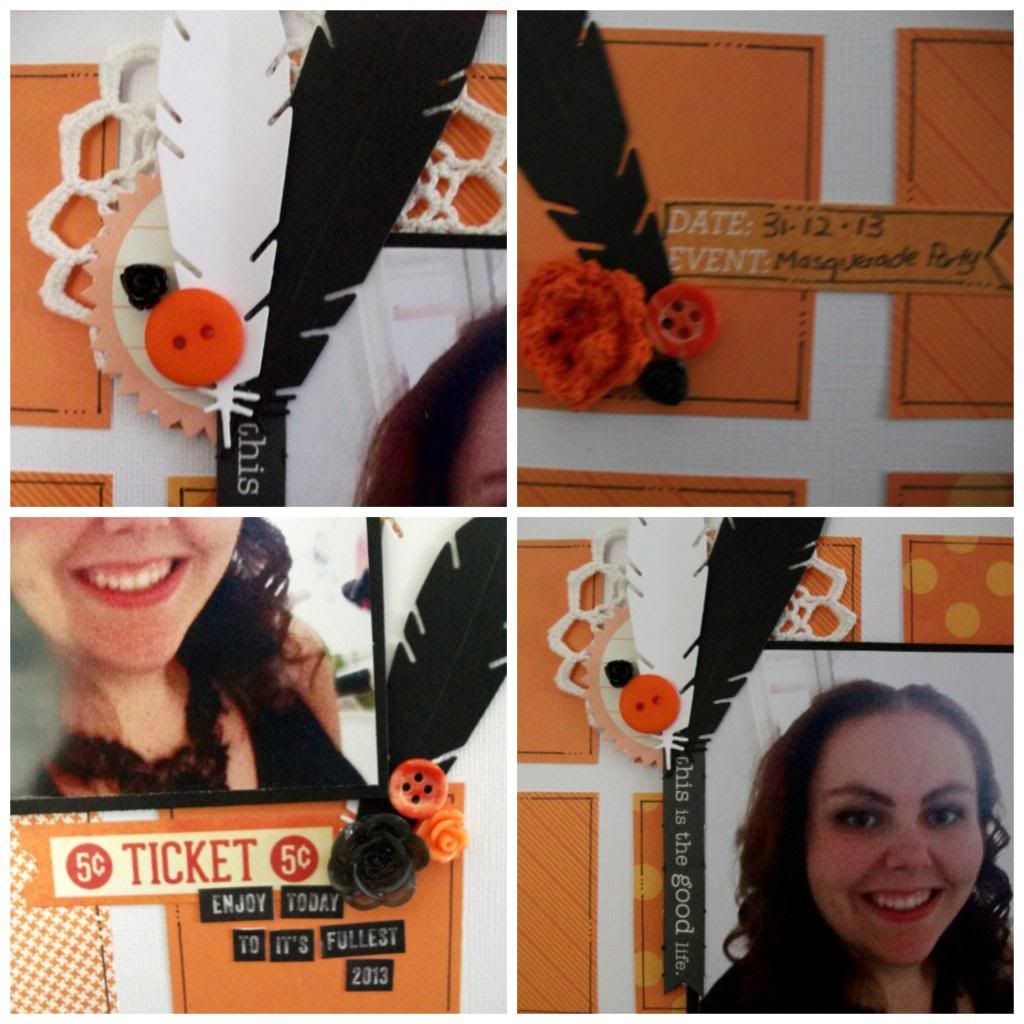 My embellishments on this page, are mostly buttons, die-cut feathers (mft die-namic) and resin roses. I used stickers for my title, and journalling.
1, 2, 3 Challenge Blog - January -
Orange, Live & Feathers